COMP NEWS – Everything seems to be rising. Company profits, inflation, gas prices, the housing market, wages across industries – and also total compensation for CEOs.
Except that CEO salaries aren't actually rising – their bonuses are.
CEO pay is a tricky thing to explain. Within the eight- and even nine-figure sums trumpeted for CEOs each year, just a small portion is actual cash. Last year, only a little more than a quarter of compensation for the typical CEO at an S&P 500 company came from cash salary or bonus. At the very top of the rankings, cash can make up 1% or less of total compensation.

Instead, the majority of a CEO's pay tends to come from grants of stock and grants of stock options, which give the CEO the opportunity to buy shares of stock in the future at a certain price. That's often by design, because shareholder advocates have pushed for CEO pay to be more closely aligned with their own returns.

"There's been such progress made in the past decade in getting pay and performance decisions correct," said Melissa Burek, a partner at Compensation Advisory Partners, a consulting firm that helps boards formulate executive pay. "I would say we have more acute awareness of these issues."

For grants of stocks and options, the numbers listed in companies' annual proxy statements reflect an estimate of how much they're worth.

The people ultimately in charge of setting CEO pay are the ones on the company's board of directors. Those directors are supposed to represent all of a company's shareholders, who get some voice in the process.

At companies' annual meetings with shareholders, investors regularly get the chance to vote in "Say On Pay" tallies, though the results are only advisory and don't compel boards to make any changes. Such votes have routinely received more than 90% of support, but Wall Street's biggest investors have been paying more attention to the topic.
To read more about rising CEO Pay, click here.
For more Comp News, see our recent posts.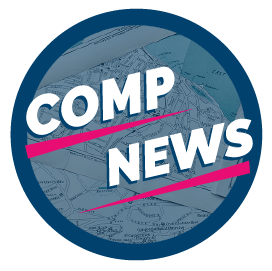 Comp News is brought to you by CompXL, the flexible compensation software provider that enables mid- to large-size organizations to implement competitive pay structures such as merit-based compensation and pay-for-performance rewards.