COMP NEWS – Are you trying to retain the right employees? The war for talent has sparked many debates about how to retain employees and which employees are worth fighting for. This has caused employers to reconsider their current incentive plans and curtail them to promote employee retention.
Rather than relying heavily on one-time incentives that are at best a knee-jerk reaction to keep bodies in seats, organizations need to take a hard look at how to identify and create engaged, enthusiastic employees. 
Among the incentives considered are many non-cash incentives, such as additional paid time off and employee benefits groups.
Tangible rewards such as pay and bonuses, are easy for competitors to match and, therefore, convey no lasting competitive advantage. In contrast, asking employees what they value most in their relationship with the organization and seeking to provide it can create sustainable advantages. For example, a number of national surveys have highlighted the amount of pay people are willing to give up to secure more flexibility in when, where, and how they work. In short, this autonomy has real value. 
Aside from identifying the best methods for retaining employees, it is also essential to understand which employees are worth incentivizing. The most productive employees are those enthusiastic about staying with the company. Identifying these workers can be challenging, as it is difficult to determine employee commitment through surveys and evaluations alone. To retain the right employees, managers must understand their team's motivations on the ground level.
Rather than rely solely on performance evaluations, organizations should aggregate ongoing information about raises, bonuses, training assessments, peer evaluations and other outcome data to identify those who are most likely to be enthusiastic high performers. They might also consider making it easier for those who are not enthusiastic to leave like Amazon did with its "Pay to Quit" program. Each year Amazon offers fulfillment-center employees a one-time payment to leave the company. Those who choose to stay do so consciously, which leads to more engaged, committed, and high-performing employees.
For more Comp News, see our recent posts.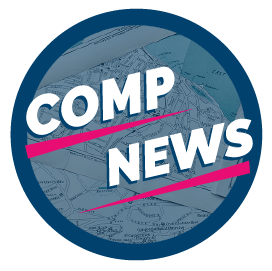 Comp News is brought to you by CompXL, the agile compensation software provider that enables mid- to large-size organizations to implement competitive compensation structures such as incentive pay and variable bonuses.