COMP NEWS – The Great Resignation continues to rumble through the United States, with few industries spared. Silicon Valley has been no exception. To retain its top talent, Apple is now awarding 6 figure bonuses to its most valuable employees.
The bonus went out to employees in the form of stock bonuses. These incentives were designed to keep other Silicon Valley companies from luring away Apple's employees.
Apple Inc. has issued unusual and significant stock bonuses to some engineers in an effort to retain talent, looking to stave off defections to tech rivals such as Facebook owner Meta Platforms Inc. Last week, the company informed some engineers in silicon design, hardware, and select software and operations groups of the out-of-cycle bonuses, which are being issued as restricted stock units, according to people with knowledge of the matter. 
These stock bonuses were worth up to $180,000 for select employees.
The bonuses, which came as a surprise to those who received them, have ranged from about $50,000 to as much as $180,000 in some cases. Many of the engineers received amounts of roughly $80,000, $100,000 or $120,000 in shares, said the people, who asked not to be identified because the program isn't public. The perk was presented by managers as a reward for high performers.
These bonuses are not usually a part of Apple's standard compensation packages and were awarded to somewhere between 10% and 20% of employees.
The payouts aren't part of normal Apple compensation packages, which include a base salary, stock units and a cash bonus. Apple sometimes awards additional cash bonuses to employees, but the size of the latest stock grants were atypical and surprisingly timed, the people said. They were given to about 10% to 20% of engineers in applicable divisions.
Competition among big tech companies will increase as they try to retain their workforce with increased incentives. These incentives, such as Apple's new stock bonuses, will become increasingly common among the industry.
To read more about Apple's fight to retain talent in Silicon Valley, click here.
For more Comp News, see our recent posts.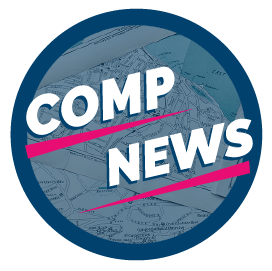 Comp News is brought to you by CompXL, the flexible compensation software provider that enables mid- to large-size organizations to implement competitive pay structures such as vested stock options and multi-factor bonuses.