COMP NEWS – Apple, one of the few major Silicon Valley companies to avoid mass layoffs, is looking to cut costs instead by delaying employee bonuses.
Apple has largely avoided the large-scale layoffs seen in many of its rival companies, including Google and Amazon, however recent news suggests that the multi-trillion-dollar company is struggling.

Per Bloomberg (opens in new tab) (paywall), Apple is delaying bonuses for some teams and spreading its hiring ban to more areas of the business.

Despite a shakeup to the way it handles its money, Apple CEO Tim Cook stressed in an interview with The Wall Street Journal (opens in new tab) in February 2023 that major layoffs are a "last resort kind of thing".
In addition to Apple delaying employee bonuses, the company is also reportedly scrutinizing employee expenses.
Currently, it seems that the business computer maker has no plans to make staff redundant as it faces the tough economic headwinds of 2023, however the company is clearly tying up loose ends across its operations to streamline its finances.

Bloomberg is reporting changes to engineers' and mid-level managers' bonuses, which will go from biannually (April and October) to annually, leaving workers who were hoping for a bonus next month waiting until the autumn to receive what would have been two sums delivered in one.

The report suggests that director-level and senior employees will continue to receive quarterly bonuses.

Allowable expenses are also reported to have come under scrutiny, with more workers facing tougher travel expense allowances and more budget items making it onto the list of ones requiring senior vice president approval.
To read more about the court's ruling, click here.
For more Comp News, see our recent posts.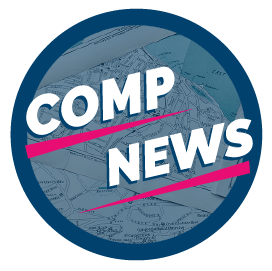 Comp News is brought to you by CompXL, the flexible compensation software provider that enables mid- to large-size organizations to implement competitive pay structures such as vested stock options and variable incentive pay.