COMP NEWS – Amendments affecting diversity, equity, and inclusion are to be implemented and will take effect beginning October 1st.
The first amendment, in Public Act 21-69 entitled "An Act Deterring Age Discrimination In Employment Applications," reflects a new basis for protecting against age-related discrimination.
Employers in Connecticut will no longer be allowed to ask for applicants' dates of birth on the first application. However, there are exceptions to this rule:
Two specific exceptions apply:(i) if such age-related information is a bona fide occupational qualification for the position, or (ii) if such information is required for the employer to comply with any state or federal laws.
The second amendment affects pay equity in regards to employees' wage ranges.
The second amendment, in Public Act 21-30 entitled "An Act Concerning the Disclosure of Salary Range for a Vacant Position," expands on Connecticut's existing "Pay Equity" laws. Under the new provisions in Conn. Gen. Stat. §§ 31-40z(b)(8) and (9), employers with one or more employees are prohibited from failing or refusing to provide (i) a job applicant with wage range information for a position sought by the applicant upon the earlier of the applicant's request or prior to or at the time an offer of compensation is made by the employer, or (ii) an employee with wage range information for the employee's position, either upon hiring the employee, on a change in the employee's position, or at the employee's first request for such information.
The required range can include references to similar pay scales but should aim to approximate what employers plan to pay for the role. Many expect that amendments such as these will not be few and far between, as employees have been requesting pay ranges prior to applying for years. As pay transparency takes the forefront, companies should search for ways to differentiate their compensation structures through benefits and incentive pay.
Read the full story here.
For more Comp News, see our recent posts.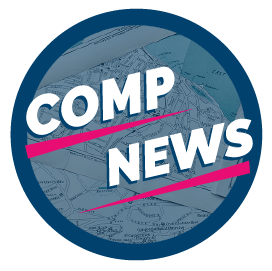 Comp News is brought to you by CompXL, the agile compensation software provider that enables mid- to large-size organizations to implement competitive compensation structures such as incentive pay and variable bonuses.