COMP NEWS – With the rising labor shortage across the United States, many companies are having to find new and creative ways to retain their labor force. For most companies, that means offering incentives. Amazon, the world largest ecommerce company, has just announced that they will pay college tuition for not only salary employees but also hourly employees both part time and full.
"Amazon said more than 750,000 U.S. hourly workers are eligible, including those who pack and ship online orders at its warehouses."
Amazon had increased its stance on this area for employees in efforts to keep companies like Walmart and Target who have previously been offering such an incentive to all employees from encroaching on their labor force.
This comes months after Amazon increased the base employee page to minimum of $15 an hour to all employees and in most cases at warehouses and shipping centers the average appears to be $17 an hour or higher.
The impact that this has on Amazon's ability to find new hires and retain their existing ones is yet to be seen. But so far, it looks to be an important step in developing their labor force and keeping their competitors at bay.
"Amazon is now the largest job creator in the U.S., and we know that investing in free skills training for our teams can have a huge impact for hundreds of thousands of families across the country," said Dave Clark, CEO of Worldwide Consumer at Amazon.
The program is expected to help employees gain new skills to improve their careers within the company.
"Today, over 50,000 Amazon employees around the world have already participated in Career Choice and we've seen first-hand how it can transform their lives."
Read the full story here.
For more Comp News, see our recent posts.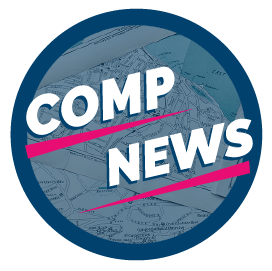 Comp News is brought to you by CompXL, the agile compensation software provider that enables mid- to large-size organizations to implement competitive compensation structures such as incentive pay and variable bonuses.