COMP NEWS – Amazon is planning to lay off about 10,000 employees as soon as this week, representing nearly 3% of its corporate employees.
Amazon is planning to lay off approximately 10,000 employees in corporate and technology roles beginning this week, according to a report from The New York Times. Separately, The Wall Street Journal also cited a source saying the company plans to lay off thousands of employees.

Shares of Amazon closed down about 2% on Monday.

The cuts would be the largest in the company's history and would primarily impact Amazon's devices organization, retail division and human resources, according to the report. The reported layoffs would represent less than 1% of Amazon's global workforce and 3% of its corporate employees.
During the COVID-19 pandemic, Amazon nearly doubled its staff from around 800,000 employees to 1.6 million. Amazon joins many large companies, particularly those in the tech sphere, laying off employees.
Amazon reported 798,000 employees at the end of 2019 but had 1.6 million full- and part-time employees as of Dec. 31, 2021, a 102% increase. The New York Times said the total number of layoffs "remains fluid" and could change.

A representative from Amazon did not immediately respond to a request for comment.

The holiday shopping season is critical for Amazon, and usually, one where the company has increased its headcount to meet demand. But Andy Jassy, who took over as CEO in July 2021, has been in cost-cutting mode to preserve cash as the company confronts slowing sales and a gloomy global economy.
In addition to cutting jobs, the company is shutting down several services and freezing hiring in some sectors of the company.
The company has already announced plans to freeze hiring for corporate roles in its retail business. In recent months, Amazon shut down its telehealth service, discontinued a quirky, video-calling projector for kids, closed all but one of its U.S. call centers, axed its roving delivery robot, shuttered underperforming brick-and-mortar chains, and is closing, canceling or delaying some new warehouse locations.
To read more about Amazon's plan to lay off 10,000 employees, click here.
For more Comp News, see our recent posts.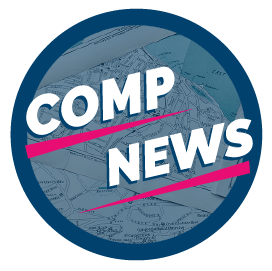 Comp News is brought to you by CompXL, the flexible compensation software provider that enables mid- to large-size organizations to implement competitive pay structures such as vested stock options and variable incentive pay.