COMP NEWS – Amazon recently announced that it would require its corporate employees to adapt to a new hybrid model of work, bringing them back to the office for at least three days a week.
Amazon will require its corporate employees to return to the office at least three days a week.

CEO Andy Jassy announced the policy Friday in a memo to staff. The new policy, which goes in effect May 1, marks a shift from Amazon's current policy of letting leaders determine how their teams work.

Many companies have been calling their employees back to the office after the COVID-19 pandemic forced them to operate virtually.

Last month, Starbucks told its corporate employees to plan to work from the office three days a week. Disney is asking staff to plan for four in-office days starting in March. And Walmart said this week that it would require its tech teams to plan regular in-office work days.
CEO Andy Jassy said that the move back to the office would foster creativity and collaboration between staff, as well as boost local economies.
Jassy said in his memo that Amazon made its decision after observing what worked during the pandemic. Among other things, he said the senior leadership team watched how staff performed and talked to leaders at other companies. He said they concluded employees tended to be more engaged in person and collaborate more easily.

The move could also help local economies, he said.

"I'm also optimistic that this shift will provide a boost for the thousands of businesses located around our urban headquarter locations in the Puget Sound, Virginia, Nashville and the dozens of cities around the world where our employees go to the office," Jassy wrote.
To read more about Amazon's new hybrid work model and its return to the office, click here.
For more Comp News, see our recent posts.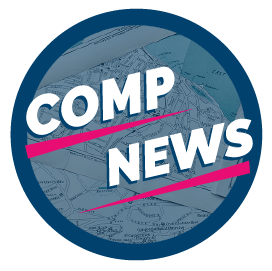 Comp News is brought to you by CompXL, the flexible compensation software provider that enables mid- to large-size organizations to implement competitive pay structures such as vested stock options and variable incentive pay.