COMP NEWS – ALM Intelligence released their annual compensation survey results for law-firm employee compensation and benefits.
In collaboration with The International Practice Management Association (IPMA), ALM Intelligence is pleased to announce the release of the results of its annual Compensation Survey for Paralegals, Practice Support Professionals, and Managers. The report, which contains detailed salary and benefits data arranged in an easy-to-understand format, is a valuable tool for law firms and legal departments looking to attract, motivate and retain top talent.
Around 71 law firms responded to the survey, giving compensation survey data on around 5,000 employees.
The data in this report is from a survey conducted from mid-June to late September 2021. A total of 71 organizations responded, encompassing a total of 5,101 positions. The report is the essential guide to compensation for paralegals and other practice support professionals.
One large change in compensation that the survey reflected was annual bonuses for certain positions. Paralegal directors and managers regularly received 5 figure bonuses.
Paralegal Managers earned an average annual bonus of $16,872, while Paralegal Directors earned an average annual bonus of $33,655.
Another data point that the compensation survey results show is the average hourly rate for a paralegal.
Paralegals billed 1,370 hours on average at an average rate of $300 per hour.
In a time where remote working is increasing in popularity, employee pay varying by location is an important factor in employees' compensation. The compensation survey data also concluded both the highest-paid location and lowest-paid location. 
The average billing rate for Paralegals is highest in the Pacific region at $347 per hour and lowest in the East South Central region at $188 per hour.
To see the results of the ALM/IPMA compensation survey, click here.
For more Comp News, see our recent posts.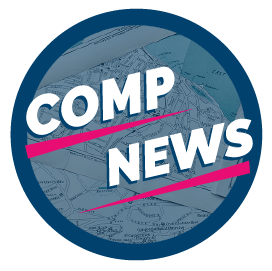 Comp News is brought to you by CompXL, the flexible compensation software provider that enables mid- to large-size organizations to implement competitive pay structures such as deferred cash compensation and multi-factor bonuses.