COMP NEWS – The Alaska Permanent Fund Corporation, which manages many of the state's funds and programs, is struggling to recruit and retain qualified candidates for its open roles.
Recruitment and retention of investment and operations staff at the $79.4 billion Alaska Permanent Fund Corporation is now so acute the fund is exposed to operational risk with potential adverse impacts on performance and corporate reputation.

So heard the board of trustees in a specially-convened meeting to discuss the issue following an unprecedented wave of staff leaving the fund in recent months that includes Steve Mosely, deputy chief investment officer and head of alternatives, and the entire operations team who will exit APFC on the same day in August. Others include the director of administrative operations – a big gap going into the budget – and members of the IT and procurement teams. Here the fund has only received 10 applications in the last five months, none of which meet the minimum qualification.
One of the potential blockers towards attracting new talent is a narrow yet complex incentive compensation formula the fund employes:
In an approach designed to fit with wider pay structures across Alaska's public sector, incentive compensation only applies to investment personnel. However, although it was first approved in 2018, in the years since the investment team have experienced changes to payout levels that have resulted in haircuts to their bonus. Most recently, bonus payments were reduced by about 44 per cent.

The level of bonuses that investment team members receive is a complex process with many contingencies.

Payouts are capped at a percentage of salary; bonus calculations take into consideration individuals' prior compensation and performance of the total fund as well as asset class weightings. Short and long-term performance also goes into the calculation.

In another complexity, bogey levels or targets by which the investment team need to beat the benchmark to fully earn their bonus, are notably steeper in fixed income compared to peer funds.
The board for the fund is currently discussing new strategies to help support recruitment and retention.
Other considerations the board discussed to support recruitment and retention included locating staff in Anchorage and developing a more flexible approach to work. So far only three members of the investment team are approved to work remotely.

Trustees heard how starting salaries on the operations side are not much higher than for a public accounting firm.
To read more about the Alaska Permanent Fund Corporation and its recruitment challenges, click here.
For more Comp News, see our recent posts.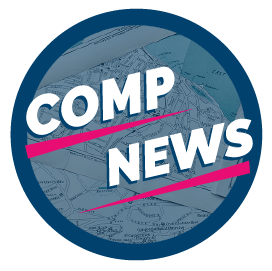 Comp News is brought to you by CompXL, the flexible compensation software provider that enables mid- to large-size organizations to implement competitive pay structures such as incentive-based compensation plans and pay equity programs.