COMP NEWS – A new survey reveals good news for anyone who draws a salary: more than two-thirds of employees plan to raise salaries next year.
Perhaps it's due to a tight labor market, or high inflation, or the goodness of their hearts, but a new survey from the International Foundation of Employee Benefit Plans reveals that 68% of employers are planning salary increases for 2023 for all workers.

The remaining 17% of employers reported an increase for certain classes of workers and 13% haven't decided. The final 2% said they aren't planning an increase. The average projected salary increase is 3.9%.

"While signs are the 'Great Resignation' and quiet quitting are subsiding, companies are still faced with talent acquisition and retention challenges," said Julie Stich, the Vice President, Content, at the International Foundation of Employee Benefit Plans.

Factors at play to determine salary increases include performance measures (57%), job level (44%), collective bargaining status (35%), employee classification (35%), department (26%), full-time/part-time status (22%), and service time (17%).
Here are the areas where employers are looking to increase their compensation and benefits in order to retain talent:
Employee wellbeing (e.g., wellness/mental health/financial): 66%
Work culture and work/life benefits (e.g., DEI, community service, child/elder care, flexible work options): 57%
Learning and development (e.g., manager/skill-based training, educational assistance, student loan repayment): 48%
Health care benefits: 35%
Retention (e.g., service awards, recognition, phased retirement): 34%
Paid leave (e.g., vacation, holidays, sick leave, parental, maternity, adoption, family, sabbaticals): 32%
At-work perks (e.g., casual dress code, transportation benefits, fitness, childcare, clinics): 27%
Incentive pay (e.g., year-end/sign-on/performance/discretionary/retention bonuses, profit-sharing, stock options): 24%
Retirement benefits (e.g., defined contribution, defined benefit, deferred compensation): 24%
Voluntary (employee-pay-all) benefits: 15%
To read more about the International Foundation of Employee Benefit Plans' survey, click here.
For more Comp News, see our recent posts.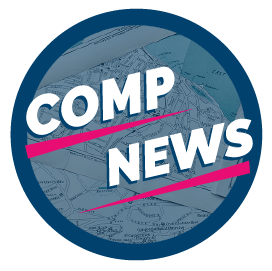 Comp News is brought to you by CompXL, the flexible compensation software provider that enables mid- to large-size organizations to implement competitive pay structures such as vested stock options and variable incentive pay.