COMP NEWS –  Inflation could harm Oklahomans in unexpected ways this upcoming year.
Oklahomans should expect prices to rise in 2022 on many items, whether it's retail purchases, housing costs, average rent or the price of utilities.
One of the main areas of concern for continued inflation has been logistics and supply chain issues continuing around the globe. This compressed supply chain has bottlenecked certain manufacturers, forcing them to raise their prices much more than previous years.
[One] Oklahoman business, Simple Modern, makes items like designer bottles, tumblers and accessories that are sold through big box stores and online retailers. CEO Mike Beckham said that he's had to raise the cost of his products by 7% to 15%.
Beckham was also quoted in this story as stating that the primary reason for their rising prices was increased logistics and transportation costs, which in some cases rose as high as 500% due to clogged supply chains.
One of the other areas Americans should expect inflation to hit is the grocery store.
Prices for U.S. consumers jumped 6.2% in October compared with a year earlier, leaving families facing the highest inflation rate since 1990.
In the food industry, some products such as wheat have been driving retail grocery prices.
Raw materials costs have been rising throughout various industries, including food. Prices for wheat are at their highest levels in 8 years. Sugar prices are at their highest levels in four years, while other staple ingredients including corn and rice remain high.
Other areas where people can look for impacted areas are their utility bills, transportation cost, and their rent or home prices.
One important cost for Oklahoma residents that might fall in the new year is gasoline and other travel costs. Even then, the price at the pump is unpredictable because of the continuing COVID-19 pandemic and how it will affect travel across the country, according to AAA Oklahoma.
Transportation costs are something almost all Americans are experiencing right now at the gas pump, where prices have shot up roughly a dollar since last year.
Managing those extra costs like gas and food should be critical parts of people's budget in the upcoming year.
To read more about inflation and how it may affect Oklahoma, click here.
For more Comp News, see our recent posts.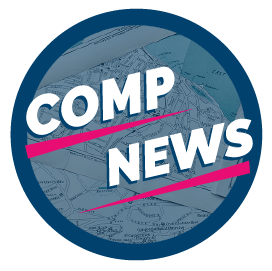 Comp News is brought to you by CompXL, the flexible compensation software provider that enables mid- to large-size organizations to implement competitive pay structures such as long-term incentive plans and multi-factor bonuses.