COMP NEWS – While 2021 was the year of the Great Resignation, a recent survey indicates that the trend will likely continue in 2022. A recent survey conducted by CareerArc and Harris Poll discovered that nearly one-quarter of employed Americans plan to quit their job in the coming year. The poll asked Americans if they intended to leave their current jobs as well as what their reasoning would be in doing so.
First, the employment survey indicated key information points about American workers who intend to quit, such as which demographics are most likely to leave and when they plan to resign.
A significant share of employed Americans plan to quit their jobs. 23% of the American workforce plans to resign in the next 12 months.

Nearly six out of 10 (59%) employed Americans who plan to quit in the next 12 months will be job hunting between now and February 2022.

25% have already started looking for a new job
21% will start looking for a job before the end of the year 2022
13% will start looking early next year between Jan-Feb 2022

The younger in age, the higher the intent to leave a job. Younger employees (ages 18-34) are more than twice as likely as older employees (ages 35-64) to say they plan to resign from their jobs in the next 12 months (34% vs. 15%).
Next, the employment survey asked for the reasons American workers intended to quit in the new year. The survey found that:
32% want better working conditions

29% want a job with higher pay

23% want to switch careers

23% want to start a business

22% need more time to care for my family

21% want more flexible/remote work options

20% say they are working remotely and their employer will be requiring them to return to the workplace

16% say their employer will be requiring them to get vaccinated against COVID-19

16% indicated some other reason for quitting
To read more about the CareerArc and Harris Poll Survey, click here.
For more Comp News, see our recent posts.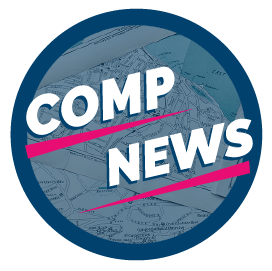 Comp News is brought to you by CompXL, the flexible compensation software provider that enables mid- to large-size organizations to implement competitive pay structures such as deferred cash compensation and multi-factor bonuses.