COMP NEWS – As employees vie for talent, 401(k) match plans have become an increasingly sought-after benefit.
Offering an employer 401(k) match plan is a popular way for companies to attract workers to join their ranks, as well as incentivize them to stay.

A 401(k) match plan is a retirement savings program offered by many employers as part of their overall compensation and benefits package. Companies can either match their employees' 401(k) contributions dollar-for-dollar, or as a percentage of the amount contributed by the employee.

How much a company contributes to its employees' 401(k)s varies. A 2023 Vanguard report found that the most common plan is a 50 percent match, on up to 6 percent of an employee's pay. In that case, a company puts 50 cents into an employee's 401(k) plan for every dollar the employee puts in for up to 6 percent of their gross annual salary — meaning an employee can sock away an amount equal to 9 percent of their salary each pay period. Companies also have different vesting schedules, which is the time period an employee must work in order for employer-matched funds to become fully theirs.

A good 401(k) match plan offers a generous employer contribution and a reasonable vesting schedule, encouraging employees to save for retirement effectively. Here are some companies with the best 401(k) match plans to help employees maximize their financial security.
The top ten companies that contribute to their employees' 401k are:
Activision Blizzard
Visa
Comcast
Apple
Microsoft
Accenture
Amazon
Google
Netflix
Meta
To read more about Google engineers' base salaries and compensation for other positions within the company, click here.
For more Comp News, see our recent posts.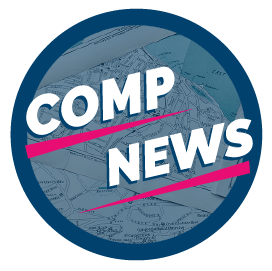 Comp News is brought to you by CompXL, the flexible compensation software provider that enables mid- to large-size organizations to implement competitive pay structures such as vested stock options and variable incentive pay.