COMP NEWS – With yearly inflation rising 8.3 percent from August 2020 to August 2021 (the highest rise on record according to the DOL since 2010), the question many employees are asking and quickly finding out is "Is my salary increase keeping up with the cost of inflation?"
According to a study done by Conference Boards, the answer appears to be straightforward: No.
"The median total U.S. salary increase budgets for 2021 are 3 percent, on par with the previous 10 years, and projections for 2022 are also 3 percent, The Conference Board reported in June.

The 3 percent median increase for 2022 is expected to hold steady across employment categories (i.e., nonexempt hourly, nonexempt salaried, exempt and executive), according to Judit Torok, a senior research analyst at The Conference Board, a large-business membership and research association.

The findings are based on The Conference Board's long-running Salary Increase Budget Survey, which includes more than 180 organizations and was updated in April and May 2021."
These apparent gaps between inflation and salary increases became even more apparent when looking at the averages across time rather than medians. SHRM, which does their own salary budget increase survey each year, noted that salary increase budgets declined for the first time in 12 years. 
"Average raises in 2022 are likely to be higher than in 2021, returning to pre-pandemic rates.

Inflation in 2021 is likely to be well above salary increase budgets."

"After being a nonissue in wage determination for several decades, strong inflation in 2021-2022 could lead to greater demand from workers and unions for a cost-of-living adjustment in 2022," Levanon said."
How managers and organizations are expected to deal with this is usually more down to job level and the expected critical nature of the role to the vitality of the organization. But with the labor market in some industries hotter than ever and talent across industries are seeing mass resignations and poaching. Dealing with these increases in respect to inflation will certainly be a critical issue going into the 2022 fiscal budgeting plan for organizations.
Read the full story here.
For more Comp News, see our recent posts.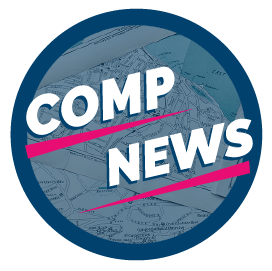 Comp News is brought to you by CompXL, the agile compensation software provider that enables mid- to large-size organizations to implement competitive compensation structures such as incentive pay and variable bonuses.