COMP NEWS – Over the last five weeks, more than ten thousand John Deere employees have been on strike demanding higher wages. These requests were recently met as John Deere has agreed to a proposal providing a 20% increase in wages over the next six years and an $8,500 signing bonus. The John Deere strike is now over.
The strike occurred in the context of soaring record profits for John Deere. Earlier this year, the company reported it had earned more in the first nine months of 2021 than it had in the entire fiscal year for 2013. These record profits, mixed with a historic labor shortage, exasperation over hazardous Covid-19 working conditions, and worsening supply chain and component shortages affecting everything from tractors to computers, likely gave the striking workers added leverage.
This was the first John Deere strike in more than 30 years. A total of three proposals were submitted, with both sides agreeing to the terms of the third proposal after months of negotiation.
The John Deere workers began their strike on October 14 before rejecting a second proposal nearly three weeks later on October 30. John Deere employees held fast to their strike despite the second offer doubling annual raises from around 5-10% and adding $150 more per month in pensions for 25-year employees. 
The accepted proposal is being called a "landmark agreement" by many, and the strike's success is expected to affect other strikes in process across the country.
The ultimate success of the John Deer strike could potentially have ripple effects throughout the US economy, which has for decades seen a withering away of organized labor. At least 40 workplaces have gone on strike in the U.S. just since August 1 according to Bloomberg Law. That's nearly double the amount during the same time in 2020.
You can read the full story about the resolution of the John Deere strike here.
For more Comp News, see our recent posts.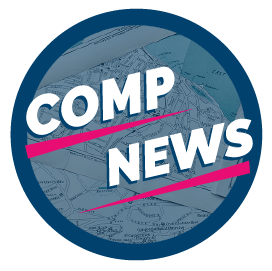 Comp News is brought to you by CompXL, the flexible compensation software provider that enables mid- to large-size organizations to implement competitive pay structures such as incentive compensation plans and multi-factor bonuses.